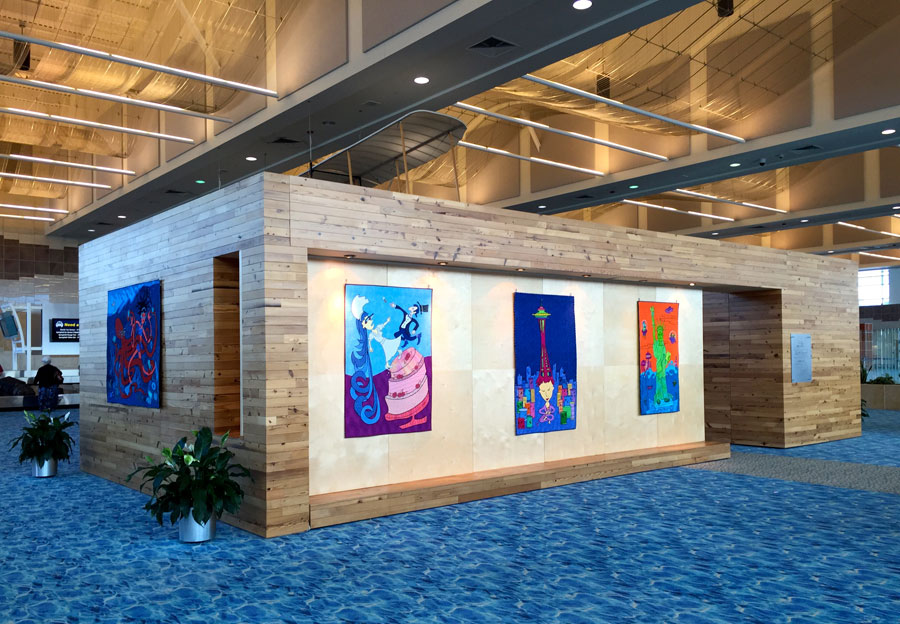 The exhibition "No Strings Attached" will be on exhibit at Sky Gallery at the Springfield-Branson National Airport from November 16, 2015 until February 15, 2016, spaced throughout public areas of the airport (before you get to security). The airport is open 24-7 and parking in the short-term lot is free for the first 30 minutes.
The exhibition features the work of seven fiber artists working in southwest Missouri:
Marty Corcoran – weaving
Stephanie Hornickel – quilts and mixed media
Rachel Denbow – weaving
Paula Rosen – needle felting and weaving
Dani Ives – needle felting on embroidery hoops
Janice Casey – nuno felting
Pam RuBert – art quilts
For more photos of the exhibition, please go to my blog here.