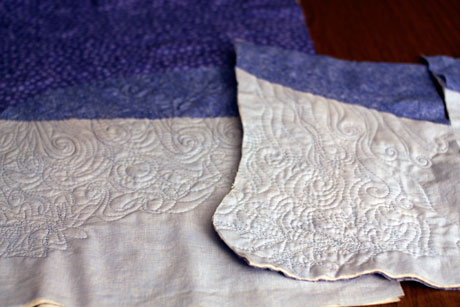 Quilting with thread creates texture and structure and at the same time, communicates symbolic images and motifs. Quilting is a meditative process, and I think of the quilted line as a thread of thought wandering over the surface of the entire quilt. I imagine grass, wind, water, hieroglyphics, faces, tattoos and body art as I sew.
Working my my sewing machine is an extension of my drawing as I move the fabric and machine free hand. I develop unique patterns and textures using different colored thread in combination with the surface design of hand-dyed and commercial found fabrics. Here's a closer look at some of my quilts.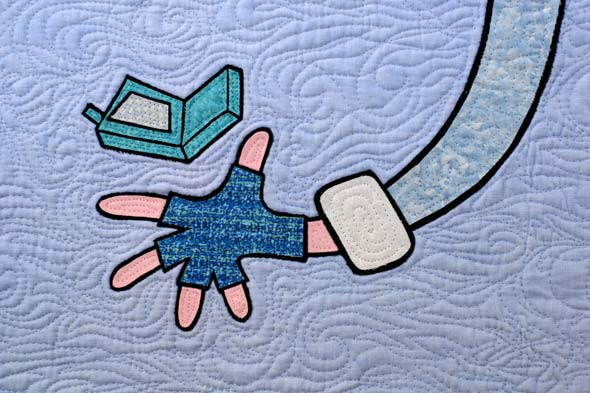 This is a section from Skating on Thin Ice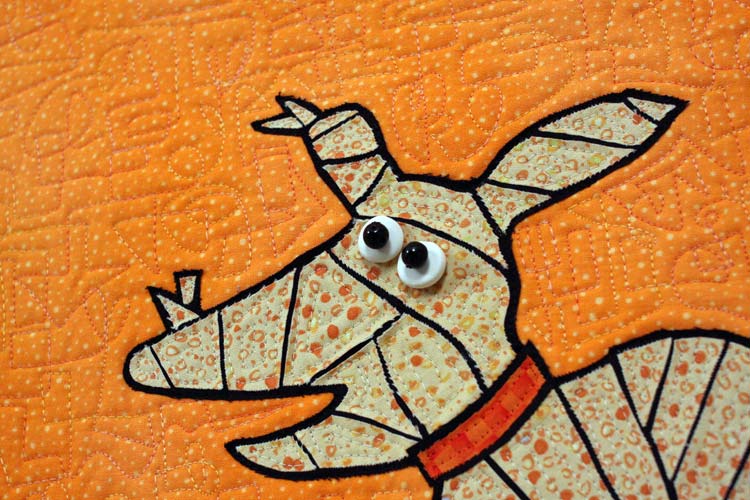 The Mysterious Food Pyramid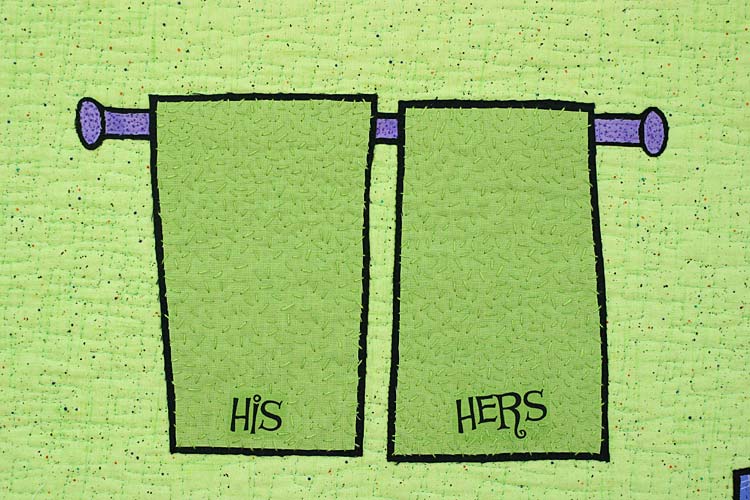 Finding Captain Nemo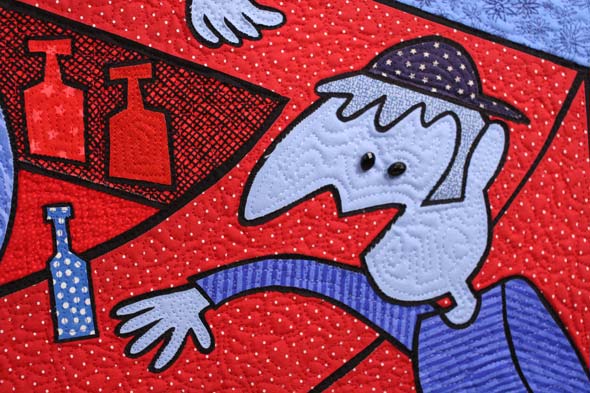 The Singing Telegram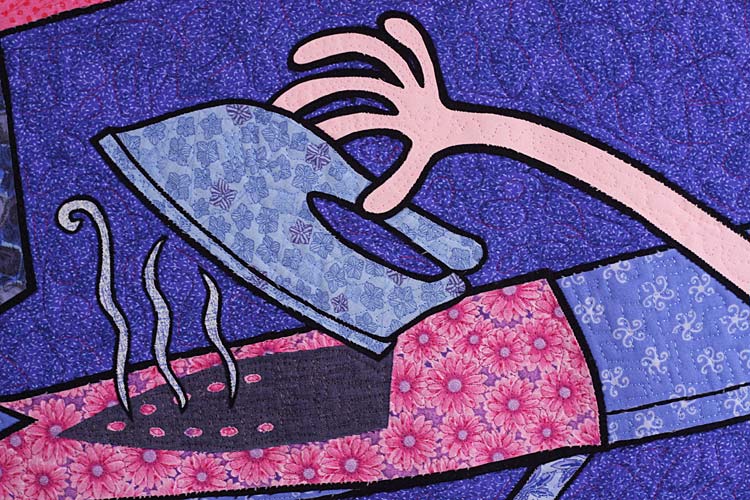 Late Date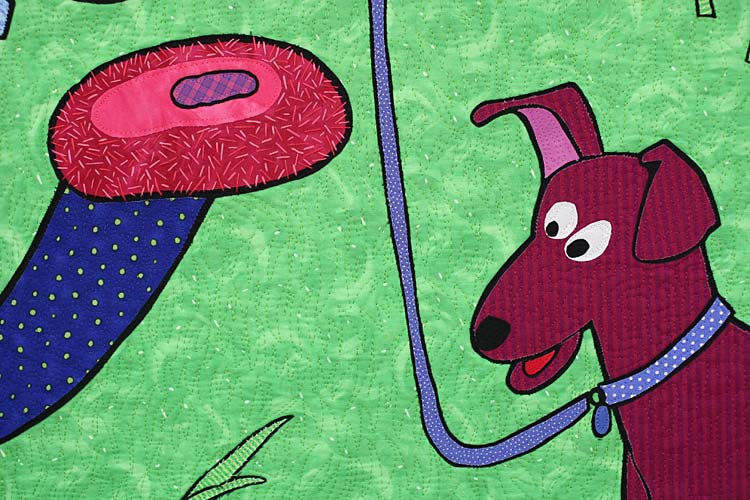 Fresh!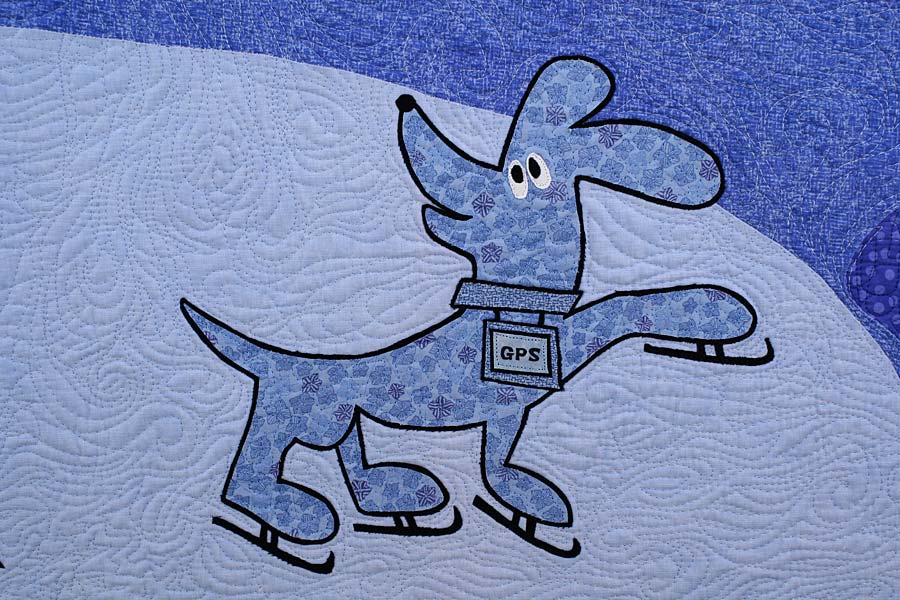 Skating on Thin Ice